Workshop A - Emerging Biomarkers for Fibrotic Diseases
9:00am-11:00am EST / 6:00am-8:00am PST
The significance of biomarkers in fibrosis therapeutics cannot be stressed enough and every year, exciting progress is made in advancing the success of these important tools.
Make sure you're at the forefront of the conversation on the latest developments in the use of biomarkers for anti-fibrotic drug development by joining this workshop.
Highlights include:
• Discussing principles of biomarker development
• Reviewing specific biomarker needs for fibrotic diseases
• Highlighting emerging biomarkers for fibrosis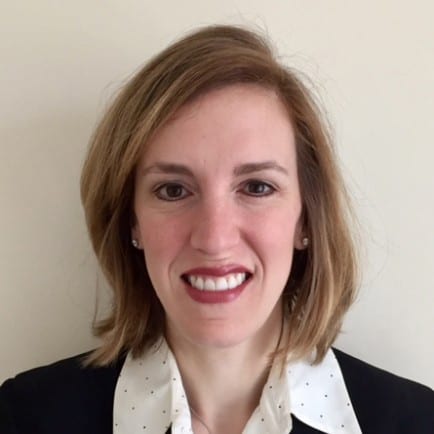 Sydney Montessi
Physician
Massachusetts General Hospital
Workshop B - A Regenerative Approach to Treating Fibrosis
11:30am-1:30pm EST / 8:30am-10:30am PST
Regenerative medicine is gaining momentum in the fibrosis community as part of the arsenal critical to promoting tissue repair and reversing the damage of fibrosis. Whist the liver is known to be a regenerative organ, how can other organs be targeted to promote regenerative processes?
Join this scientific deep-dive to collectively discuss:
• Stem cell/biomaterials approach in treating cardiac fibrosis in both rodent and large animal models
• Possible mechanisms involve exosomes and secreted factors from cells
• Novel delivery methods are developed for therapeutic efficiency
Ke Cheng
Co-founder
BreStem Therapeutics
Glenn Rosen
Senior Vice President, Pre-Clinical Translational Sciences
Coherus Biosciences
Workshop C - Targeting the Underlying Cause: How Genomics is Providing Solutions for Treatment of Fibrotic Disease
2:00pm-4:00pm EST / 11:00am-1:00pm PST
The increasing understanding of the molecular signalling pathways underlying fibrosis in different organs, has led a greater appreciation for the importance of a whole host of genetic drivers of fibrotic diseases.

Whilst genome-wide association studies, gene-linkage studies and epigenome analysis may have provided the initial prompts to explore these areas, the next steps lie in the identification of the underlying genetic polymorphisms and epigenetic modifications and showing mechanistic proof of their involvement in fibrotic disease.
Join this expert led discussion to better understand genetic drivers of fibrosis and how these may provide a key to better drugging fibrotic disease, with presentations to include the following topics:
• Genetic underpinnings of 'idiopathic' fibrotic diseases
• Pathogenesis resulting from genetic mutations frequently manifests in parenchymal cells, rather than fibroblasts
• Therapeutic interventions to fix underlying genetic problems are effectively treating fibrotic disease and restoring patient health
Jeremy Duffield
Vice President
Vertex Pharmaceuticals