7:30 am

Conference Opens & Networking
Better Understanding of Biomarkers & Biological Mechanisms
8:00 am

Lessons in Patient-Focused Drug Development
8:30 am

Biomarkers & Precision Medicine in AntiFibrotic Drug Development
Eric White

Director Clinical Development & Medical Affairs – IPF/ILD, Boehringer Ingelheim
9:00 am

Non-Invasive Tests (NITs) of Fibrosis for Disease Staging, Prognosis, and Monitoring in Patients With Nash Fibrosis and Other Fibrotic Diseases
9:30 am

Link of Disease-specific, Organ-specific Disease Initiation & Tissue Inflammatory & Fibrotic Responses in Different Fibrotic Diseases
Revealing Fibrotic Biomarkers & Endpoints in the Context of Ongoing Clinical Trials
10:00 am

Morning Break & Networking
10:30 am

Biomarker Lessons From Clinical Trials in Pulmonary Fibrosis
11:00 am

Identifying & Refining Fibrosis Biomarkers to Better Inform Trial Design & Create Effective End Points
Toby Maher

Director, Interstitial Lung Disease Program , USC
Hearing About Antifibrotic Drug Development From a Business Angle: What You Need to Know
11:30 am

Panel Discussion: Business Development Perspectives on the Fibrosis Space
12:00 pm

Lunch & Networking
Analyzing the Potential of the Next Generation of Therapies for Fibrosis & Antifibrotic Therapies Beyond Fibrotic Disease
1:00 pm

What can Fibrosis Learn From the Oncology Space & How Can we Apply Learnings from Fibrosis to Oncology?
1:30 pm

CAR-T Therapies for Targeting Fibrosis
Johnathan Epstein

William Wikoff Smith Professor, Executive Vice Dean & Chief Scientific Officer, Perelman School of Medicine at the University of Pennsylvania
2:00 pm

Lnc'ing Genomic Dark Matter to Next-Generation Antifibrotic Therapies
Samir Ounzain

Chief Executive Officer & Scientific Co-Founder, HAYA Therapeutics
2:30 pm

RNA based therapeutics for the treatment of fibrotic diseases
Lessons Learned from Rarer Fibrotic Indicators
3:00 pm

Afternoon Break & Networking
3:30 pm

Cardiac Fibrosis: What Makes it Tick?
4:00 pm

Bone Marrow Fibrosis, Pathogenesis, Prognosis & Targeted Strategies
Rana Herro

Assistant Professor, Cincinnati Children's Hospital
4:30 pm

Chair's Closing Remarks
Additional Bonus Content, Pre-Recorded & On-Demand
Addressing Pre-Clinical Drug Development Challenges in Skin & Lung fibrosis
• Chemically - induced model of fibrosis, their advantages and drawbacks
• Lost in translation: the need to incorporate clinically-relevant end points and therapeutic strategies
• Clinically relevant models of skin and lung fibrosis
Manipulating the Fibrosis Molecule – Linking Fibrosis & Cancer
• Discovering how fibrosis and cancer are linked in order to target the appropriate cellular signalling pathways
• Outlining how to use these pathways for antifibrotic and anti-cancer therapy
• Manipulating the fibrosis molecule for anti-fibrotic drug development: What does the future look like?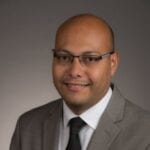 Harry Karmouty
Assistant Professor
The University of Texas Health Science Center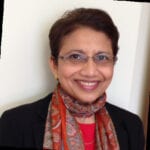 Anie Philip
Professor
McGill University