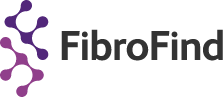 FibroFind


FibroFind is a rapidly developing biomedical sciences company that has a deep understanding of fibrosis biology and has employed this knowledge to design bespoke biological assays with human tissues that can determine if a novel drug is able to prevent fibrosis and halt disease. The business focus for FibroFind is their proprietary human fibrosis bioassays in Precision Cut Tissue Slices that provide a pre-clinical service for pharmaceutical and biotechnology companies developing medicines that target inflammation or fibrosis. Despite only beginning trading 3 years ago, FibroFind has already contributed towards new medicines entering into ongoing clinical trials.

Antaros Medical

Antaros Medical is pioneering imaging methods, using MRI* and PET**, to both design and deliver clinical imaging studies. Applied with our extensive experience and expertise in drug development and disease biology, our tailored solutions have helped our customers to solve complex problems to empower confident decision-making at every stage of clinical drug development, from small mechanistic studies to large scale studies. Disease areas: CV, renal & metabolic diseases and oncology.
* magnetic resonance imaging **positron emission tomography

Nordic Bioscience
Nordic Bioscience is a Danish biomarker company headquartered in Herlev, Denmark. Nordic Bioscience is engaged in biomarker development using our unique neoepitope technology. We combine our expertise in biomarker development with preclinical and clinical research. This enables us to develop biomarkers that provide fast and objective decision-making for compound selection and development in clinical trials as well as provide value for patients in a diagnostic setting.

Physiogenex

Physiogenex is a preclinical CRO providing original and benchmarked animal models of obesity/type 2 diabetes and related co-morbidities: NASH, dyslipidemia, inflammation, diabetic nephropathy, HFpEF and atherosclerosis. For >15 years, we have been evaluating the efficacy of our clients' drugs using goldstandard and radio-tracer based experiments in our validated preclinical models. Our customers benefit from our experience in drug development and expertise in metabolic diseases, as demonstrated by our numerous co-publications with our industrial partners.
Aragen Biosciences

Aragen Life Sciences is a leading R&D and manufacturing solutions provider for the life sciences industries worldwide. Aragen offers end-to-end integrated or standalone solutions to advance small and large molecule programs from concept to commercialization. Established in 2001, the Company operates through a global network of six sites with a team of 3800+ employees and 450+ PhDs. Its expertise and experience have enabled over 450 customers (including 7 of the top 10 pharma companies globally) in advancing their research programs from early discovery through development and commercialization. Aragen's innovative mindset, infrastructure, flexible business models, a clear purpose, and proprietary project management platform have enabled it to effectively scale and service large pharma, biotech, agrochemical, and animal health industries globally.

BioBiomodels

Biomodels LLC, a preclinical CRO, conducts predictive and translational studies for biotechnology and pharmaceutical companies in the areas of fibrosis, pulmonary and inflammatory diseases, in addition to several other clinical indications. Biomodels specializes in (non-GLP) customized efficacy studies that optimize dose, schedule, and define mechanism of action. Additionally, Biomodels' state of the art Germ-Free and Gnotobiotic animal facility allows for the analysis of the role of the microbiota both in disease pathogenesis and in therapeutic efficacy.